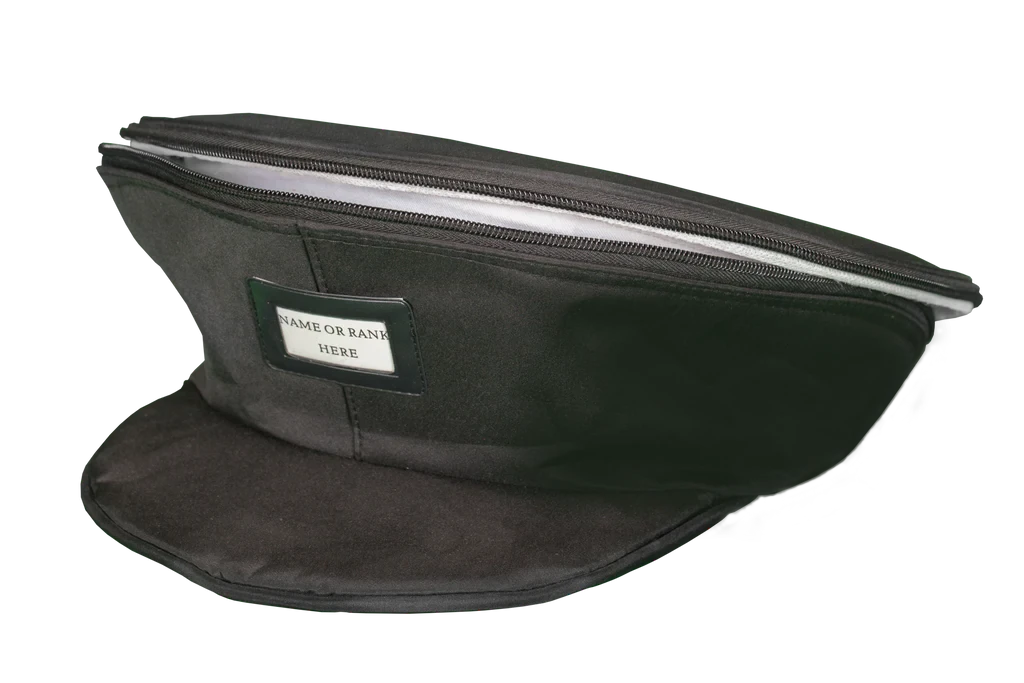 Clean Caps & Accessories Plus
Dress Cap Protective Cover - Fire & Rescue
Lightweight, collapsible, water resistant, and fully lined with an internal pocket for other dress blue items such as gloves, ribbons and metals. Simply unzip it, insert your cover and "carry on".  Be ready for that next inspection, change of command or Permanent Change of Station (PCS) orders. 

NEW IMPROVEMENTS:
Larger Size
Inside Uniform Accessories Pocket
Water Resistant
Name & Rank ID Holder
Dimensions:  12" (L+W)  - Male and Female dimensions differ slightly.
Weight:  4 ounces.  
---
More from this collection